Quintessa Hotel is located in the center of Kyushu.
With the aim of creating the best time during your journey,
we also prepared books, magazines, and mangas in our ''MANGA Library'' in the lobby.
It takes only two minutes to walk from Fukuoka City Subway station "Tenjin" exit west 1.
The location of the Quintessa Hotel is the best for not only business trips but also for sightseeing trips.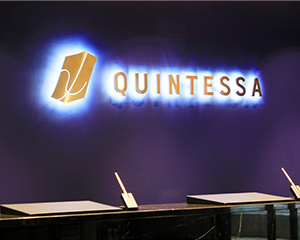 International
We also have staff members who can accommodate the needs of our guests from overseas
For our overseas guests to comfortably enjoy the stay, we have English and Chinese speaking staff members available. Please be assured that we will strive to support your stay so you can experience a comfortable and relaxing hotel life.
*There may be instances when such staff are not present. Thank you for your understanding.